CASSAVA PENNE BUNDLE - (6 PACK)
The gluten-free and cassava-based pasta is nutritious, wholesome, and ideal for a vegan and dietary-restricted lifestyle. The vegan pasta has a mild taste and feels light on the stomach, eliminating the feeling of bloating.
Regular price

Sale price

$34.50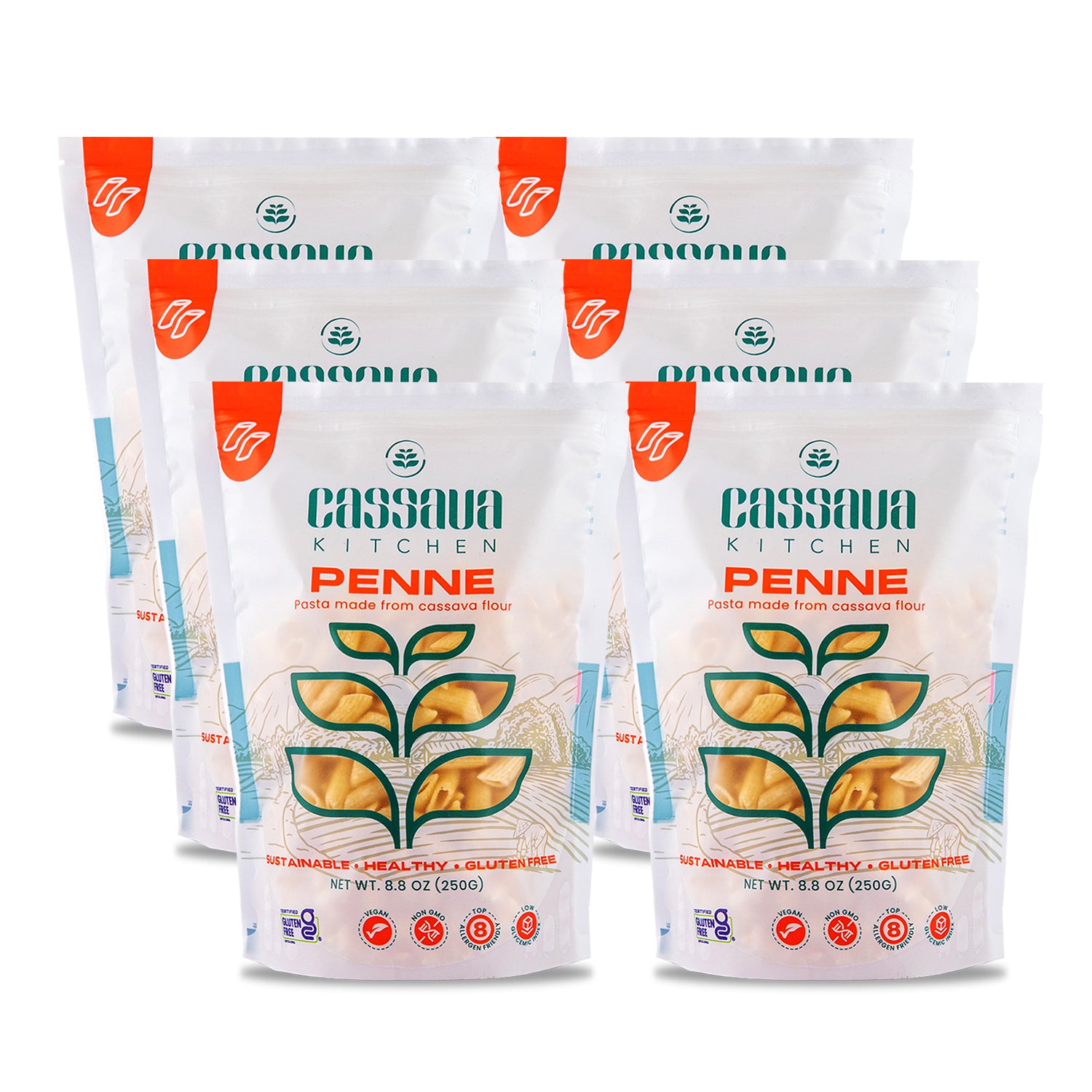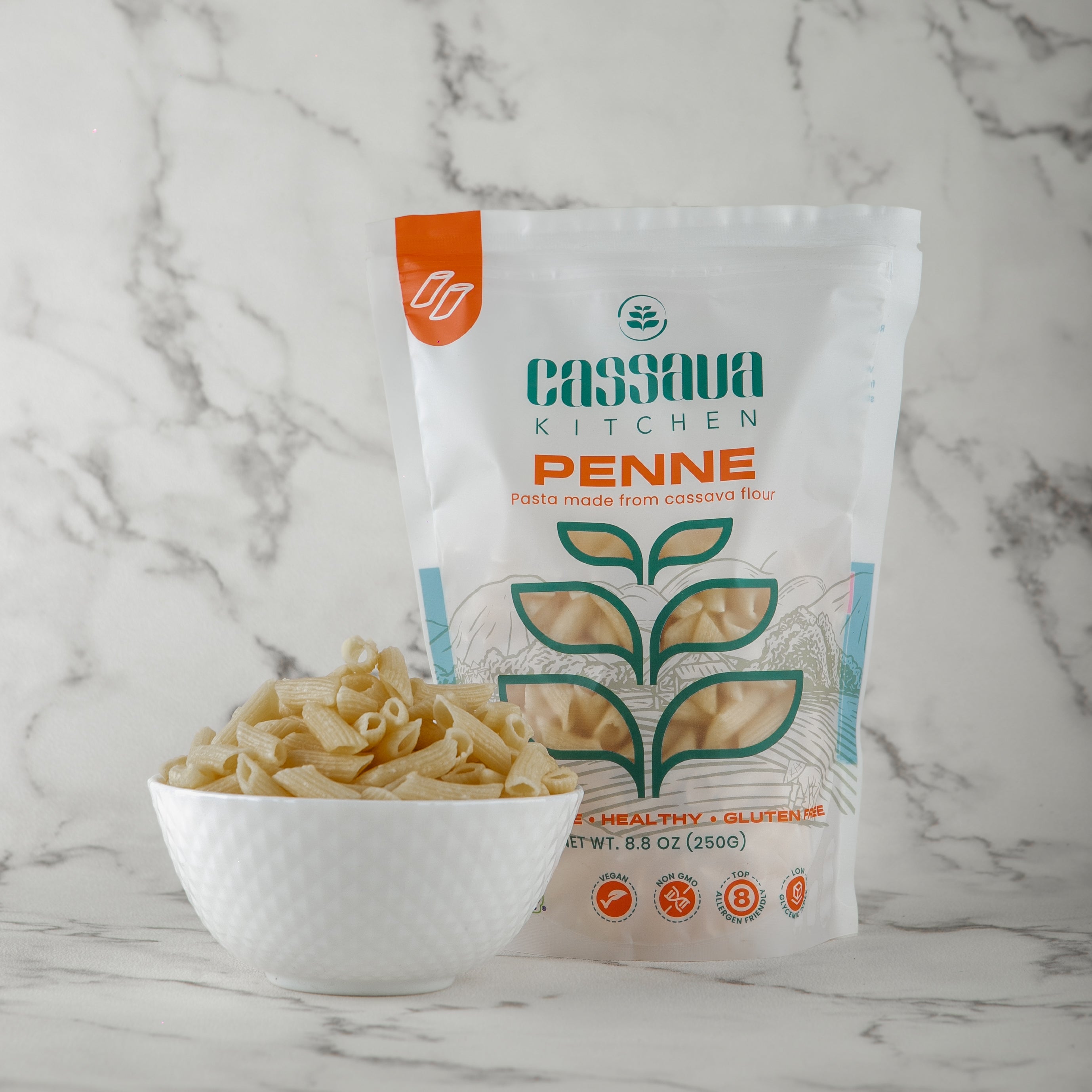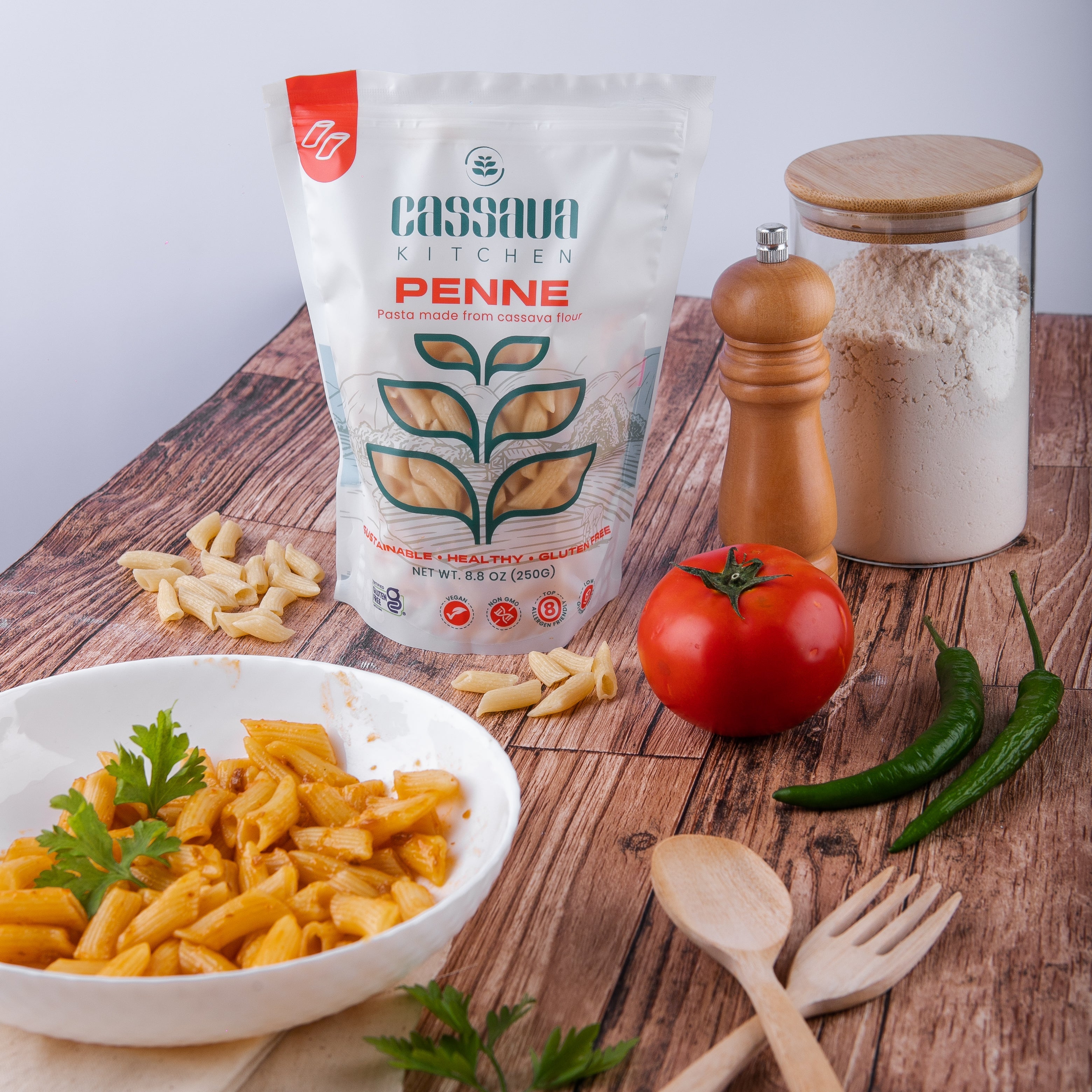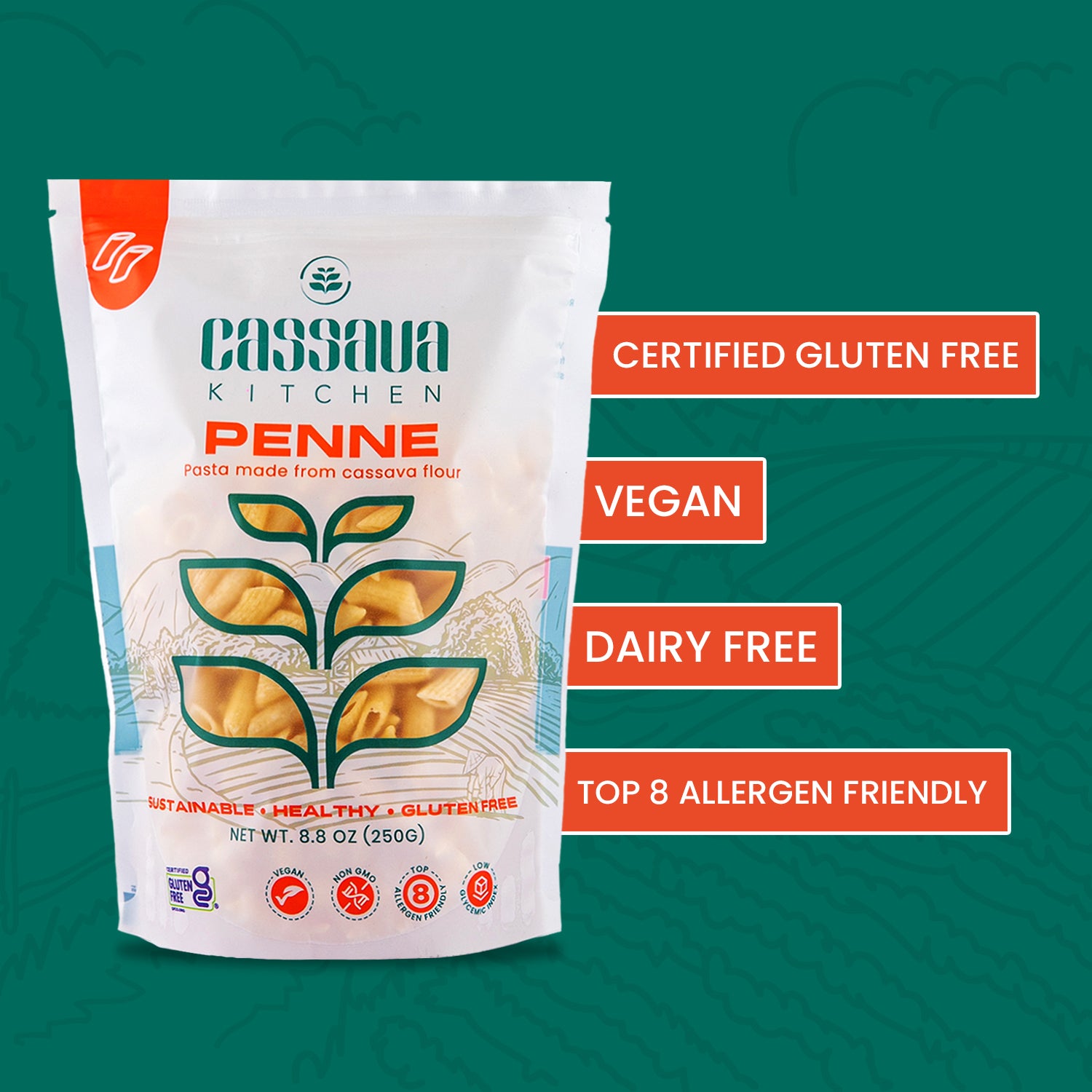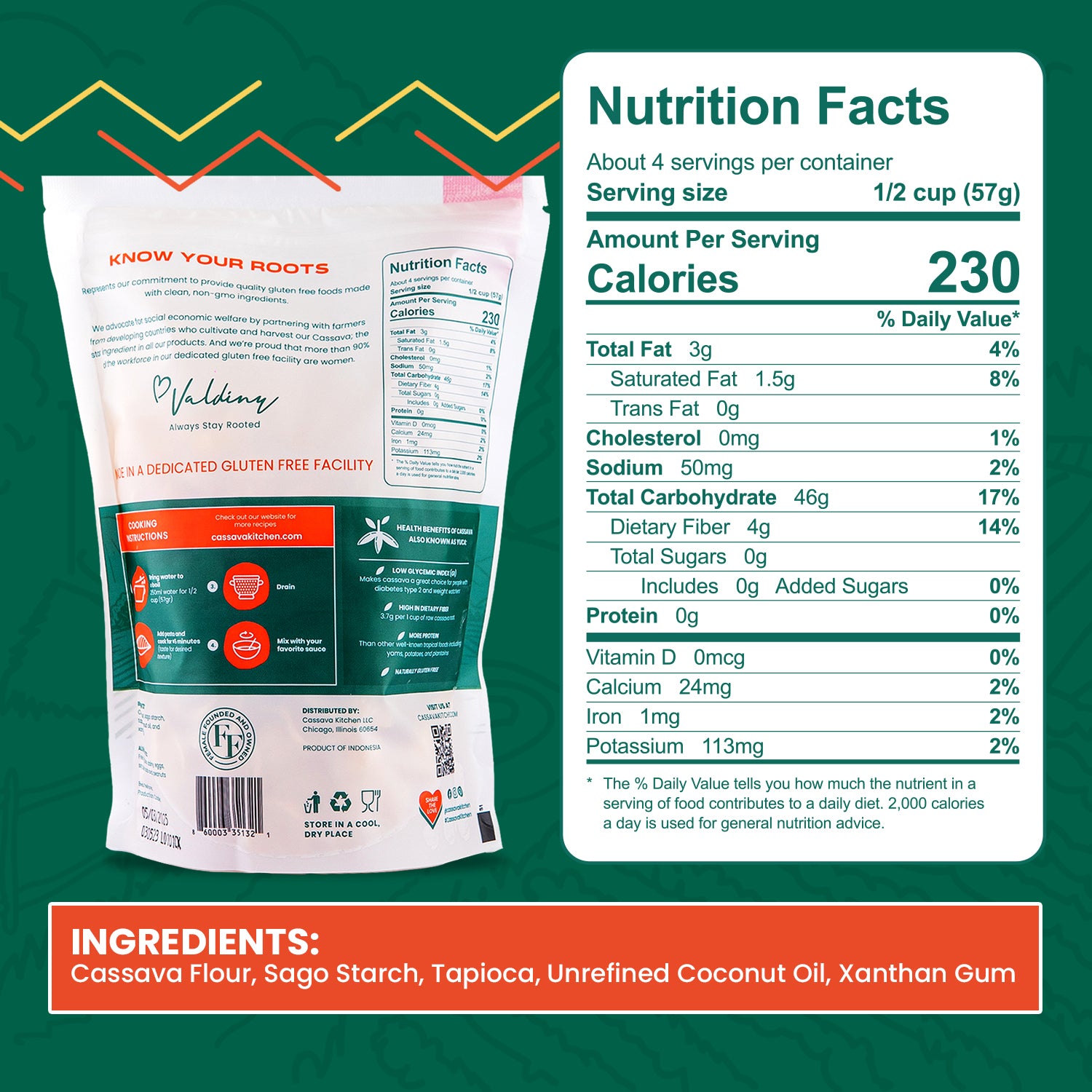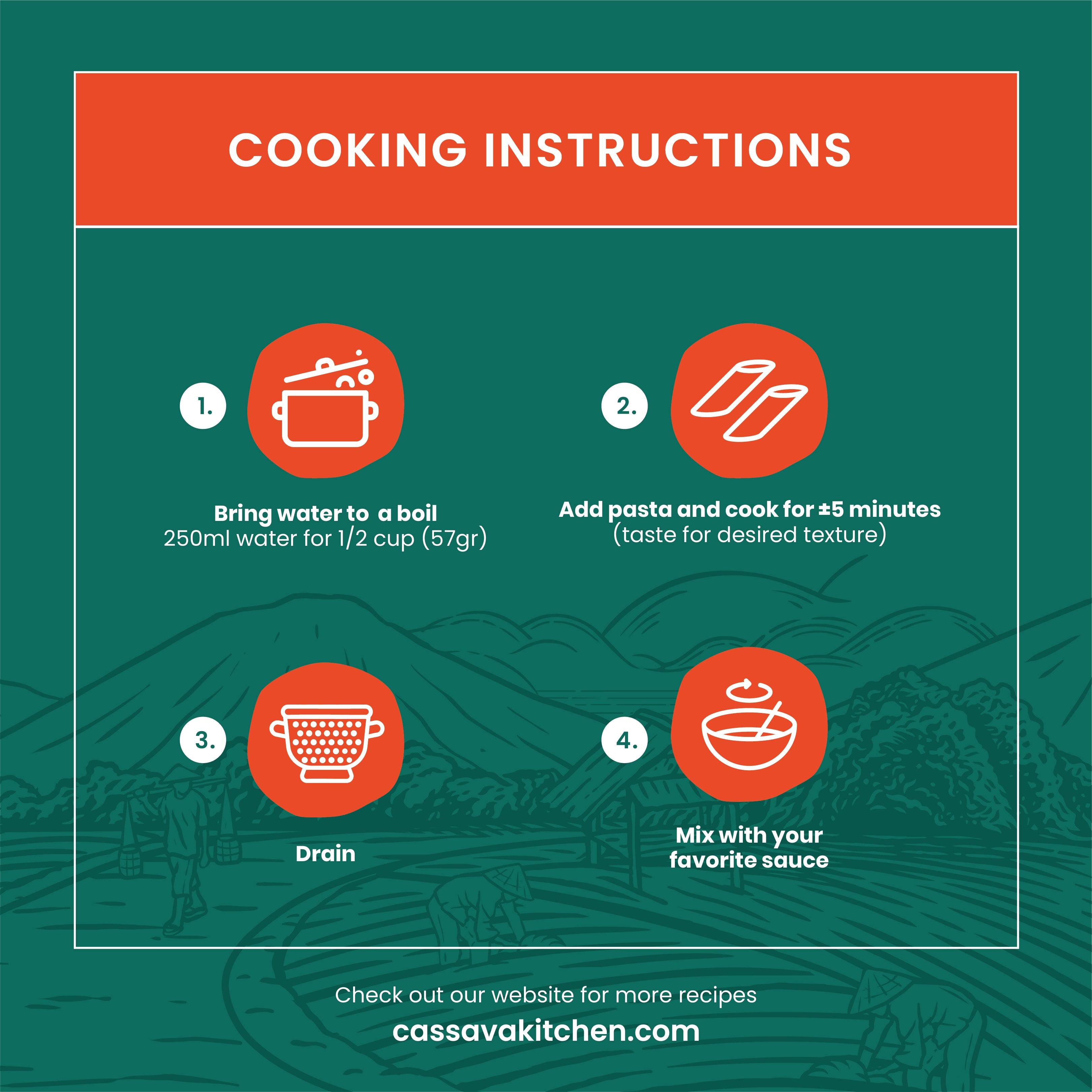 INGREDIENTS & NUTRITION
COOKING INSTRUCTIONS

Our gluten free cassava pastas are ready within 5 minutes; significantly faster than other gluten free pasta alternatives.

Pro tip: In order to achieve the best cooking results; we highly recommend you first bring your water to a maximum boil before adding in the pasta. Set a timer for exactly 5 minutes. After 3-4 minutes we suggest you do quick taste test to ensure it's your desired texture. 
PRODUCT & SHIPPING DETAILS

Cassava Kitchen Penne Cassava Pasta, 8.8 oz., Pack of 6 – Gluten Free Pasta, Vegan Pasta, Dairy Free, Penne Pasta, Made with Cassava Flour & Natural Ingredients

Your orders will be dispatched from our warehouse in the sequence they are received. To ensure prompt delivery, kindly verify that your shipping address is accurate. If necessary, you may utilize additional address lines to provide shipment details such as unit number, gate codes or access codes. Remember to refer to your shipping confirmation email for tracking information on your package.

Below shipping rate apply to Domestic orders ONLY
Less than $20.00 ---> $7.99
$20.00 - $49.99 ---> $5.99
$50.00 - $74.99 ---> $4.99
$75.00 and up ---> Free shipping

We currently do not offer international shipping